MONUMENTS MAUSOLEUMS MARKERS LETTERING DESIGN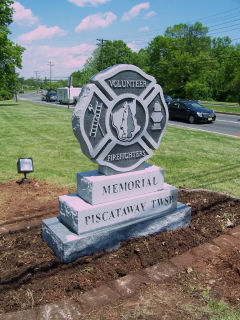 Our stone artistry is not limited to headstones.
We will create a beautiful monument for any purpose. In the photo to the left is a monument that we made for the Fire Department of Piscataway Township, NJ. Please take note of the fine detailing and authentic shape of the Fire Department emblem. This is a fine example of our artistic ability to create a monument for a purpose other than that of cemetery markers. Below in the large photo is another example of our artistic talent. Also on this page are examples of lettering, stone carvings, and image etchings. The large photo above is included in those examples.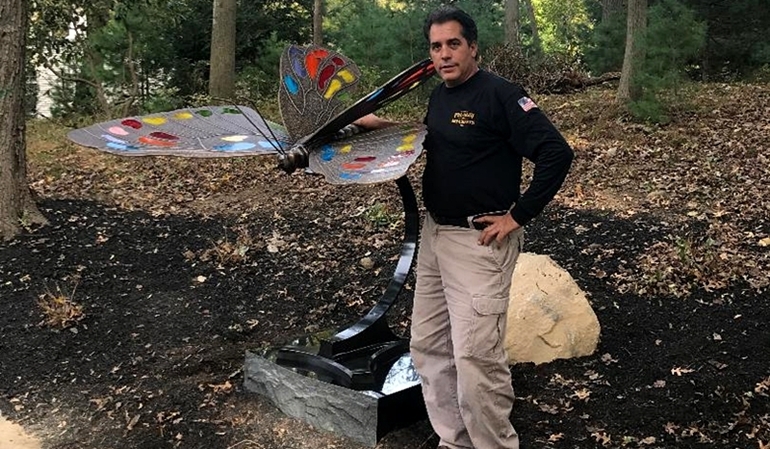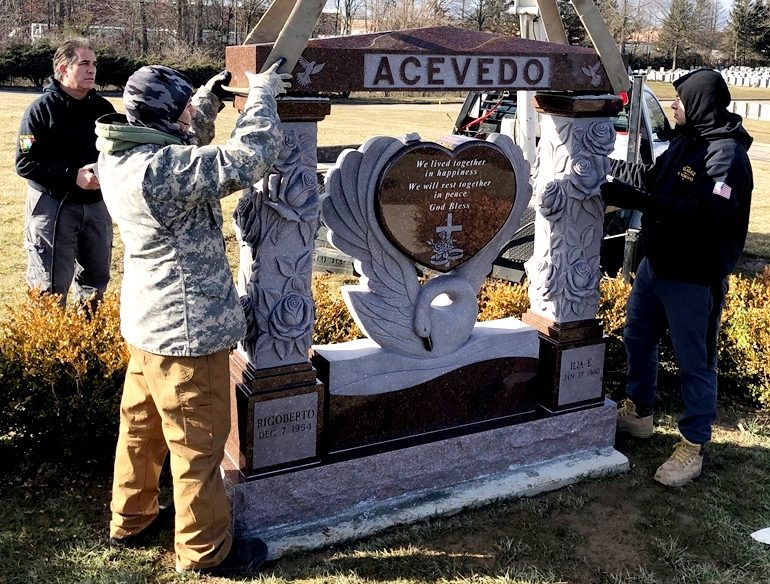 DON'T OVERPAY!
We are the actual stone cutters, this means that you will eliminate the middleman by coming directly to us, saving time and money. We would be happy to continue service on your family's cemetery monument. We have been doing high quality monument lettering for five generations, and we can assure you that your new inscription will exactly match the existing inscription in size, style, and depth. We offer the lowest possible cost for cutting inscriptions. Acid washing of monuments is also available. This process cleans off embedded dirt and grime to restore your family monument to a clean and new appearance.