Monument Artistry
Professional Experience for 5 Generations
We are proud to provide our services for families of Military Veterans, Law Enforcement, Firefighters, Civilians, and all Religious Faiths. We also believe in keeping our prices fair and affordable for all of our customers. We provide exceptional monument design and creation not only for cemetery headstones and markers but also for many different purposes. Our Monuments are carefully designed, cut, and installed with the greatest of care and will stand the test of time.
Five Generations of Stone Craftsmanship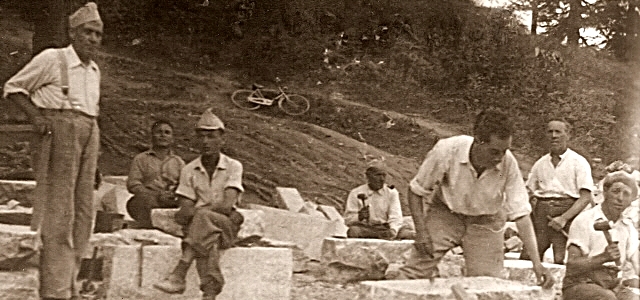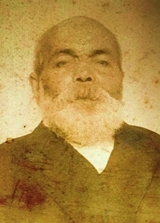 Mastro Bruno Pelaggi
September 15th, 1837 - January 6th, 1912
First generation stonemason of the Pelaggi family line. He was an accomplished stonemason, Sculptor, and Poet noted in 19th century Calabrian society.
Inauguration of the monument in the cemetery of Serra San Bruno, Province of Vibo Valentia in honer of the poet and stonemason, Mastro Bruno Pelaggi.
Dedication Video

Since 1985 Gabriel Pelaggi Monuments Inc. in Dover and East Hanover, NJ has been serving families like yours with dignity, respect,and pride. Here at Pelaggi Monuments we are the actual stone cutters, and our work is guaranteed. Since the early 1940's Biagio Pelaggi, a talented young artist began working with stone in his native country of Italy alongside his father, and grandfather. Mr. Pelaggi later immigrated to the United States and continued his talented a stone cutter, and monument designer. Gabriel Pelaggi, his son, has been working alongside his dad since he was eight years old. Mr. Pelaggi's dream of creating a long lasting legacy has become reality. Quickly following in his father's footsteps, now more than 30 years later Gabriel has brought his talent and expertise to the industry and has continued the quality of craftsmanship in every monument that he deigns. Gabriel's success and dedication in doing what he loves has brought Pelaggi Monuments to their second location in Dover, NJ where all the work is actually done. Gabriel later employed his wife to assist him in the daily office tasks and assist families in design and teaching her the skills needed to carry on this tradition. This truly is a Family Business. Here in Dover we have a beautiful display of various monuments, and lettering available showcasing our craftsmanship. Our newest location in East Hanover, NJ is also an extension of our beautifully designed monuments. Gabriel is the fifth generation carrying on the legacy of quality craftsmanship.